Take a minute to read through this week's email newsletter from
The Little Shop of Stitches!

This Week's Email Newsletter
What's NEW
at The Little Shop of Stitches?
Do you remember that feeling back when you were in college? You put your hand in your coat pocket and found a DOLLAR! Woo hoo! Free money! (Let's be honest...I still get excited when that happens!)

We are going to re-create that feeling of exhilaration and celebrate Worldwide Quilting Day with our oh-so-popular
Fun Money Sale and Auction!


We LOVE our customers, and this is just one way that we can show our appreciation of you and your decision to shop with us!

Here's how it works...
Starting TODAY, every time you make a purchase at The Little Shop, we will make a "Deposit" into your Fun Money account:
Pretax Subtotal --> Fun Money Deposit
Up to $30 --> $30 Fun Money
$30.01 - $100 --> $150 Fun Money
$100.01 and Up --> $300 Fun Money
We will keep the Bank Book here, so there is nothing at all for you to track. Every transaction earns you Fun Money! We will continue to make "Deposits" through

Friday, March 17

. Then, the FUN begins!
On

Saturday, March 18

, you can meet with The Banker and "Withdraw" your Fun-ds to spend at The Little Shop of Stitches! You may spend your Fun Money on specially selected SALE items all that day, or choose to attend our Silent Auction!
That's right! This year, the auction will be a social event, in which you can mingle and munch! On

Saturday, March 18

, we will open the doors at

10am

. At

11am

, the Bid Sheets will go out on the tables next to each item. Use your Fun Money to bid on those items, then enjoy some lively conversation and lovely munchies! At

1pm

, the Silent Auction will close and the highest bidder WINS!
But wait, there's more! ;) (Always my favorite line!)
We've made special arrangements to bring in a shipment of BERNINA 830 machines to continue our Worldwide Quilting celebration! The machines will be here at The Little Shop on Saturday, March 18 -- ready to go home! And we've secured extra special pricing just for YOU, along with the Spring Sale Interest-Free financing!
Click on the picture below to learn more about the BERNINA 830!
So, what will be included in our Fun Money Sale and Silent Auction? FUN stuff, of course! Baskets of quilty goodies, fabric, books, magazines, patterns, retired samples and MORE! Be sure to "Like" us on Facebook to get a few sneaky peeks at what will be included! (Remember to turn on your Notifications on your Newsfeed to get Little Shop posts.)
You've been cooped up in the house long enough! It's time to get out -- and start earning Fun Money!
$$$$$$$$$$$$$$$$$$$$$$$$$$$$
---

Machine Spotlight

Mark your calendars NOW for the BERNINA Spring Sale

March 16-20

! We also have special financing available during these dates -- 0% interest for 60 months on machines $3000 and up! And don't forget, we have a special purchase option on the B830 machine, which will be featured on

Saturday, March 18

in honor of National Quilting Day!


New Fave Fabric

We have to make room for new fabrics scheduled to arrive soon! Save 30-50% off regular prices in our Clearance Corner!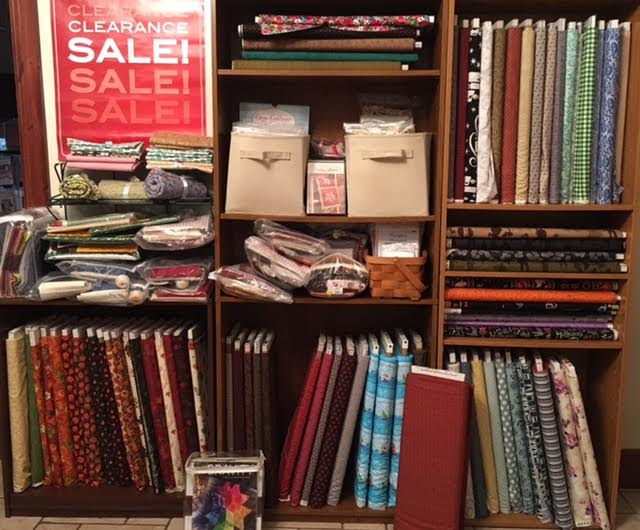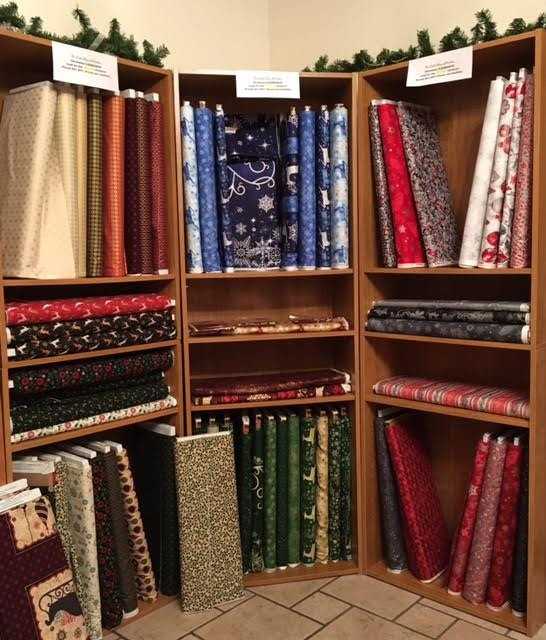 Cabinet of the Month

We are your local dealer of Arrow and Kangaroo cabinets, and there is a NEW addition to the Arrow family! Introducing, the Arrow Hydraulic Chair!
Our Hydraulic Sewing Chair is a perfect accessory for any craft and sewing room. The chair's vivid heavy-duty Riley Blake fabric features either a Sewing Notions or Button motif on a black background on a black chair frame that is sure to match any décor in your craft room.
The chair's height is adjustable with easy to use controls and the cushions provide perfect lumbar support and comfort for those long sewing hours. Our chair features 5 casters on a star base for greater movement at your sewing cabinet or crafting surface. Lift the seat cushion up to reveal a hidden storage compartment for your small notions or patterns
. Holds 250 pounds.

Click here
to see the different styles and sizes we have to offer. Then, head on down to Miamisburg to learn more! And, shipping is always FREE!

Don't Miss Designs

Our Embroidery Design Studio always has something new to offer! This online-only library has tens of thousands of designs to choose from, many that you can download instantly! Everyone likes free samples! Our Embroidery Design Studio is currently offering more than 90 FREE designs -- you simply log on, download, and starting stitching! We want you to see the quality of OESD designs, and we're sure that you'll fall in love. You decide which ones to add to your basket, and build your own library -- Order one, or order a whole bunch! Multiple formats are available. Just be sure to check for the proper format for your machine. Remember, this is an online-only design studio, and these collections are not available in our Main Street store. Click below to get started!


---
Our NEW Spring Class Schedule is HEEERRRRRE!
C
heck out the Calendar page to see all of the classes being offered. Registrations can be made in person or by calling the shop at 937-384-0804.
We have space available in the following upcoming classes. Click on the name of each class to learn more!

Bird Fish Mini Quilt on

Wed, March 8

with Kathleen Kaiser
Embroidery Hoop Weaving on

Thur, March 9

with Kendra Phipps
HQ University on

Thur, March 9

with Amie Valentine
Pop Up Easter Basket on

Fri, March 10

with Amie Valentine
Skill Builder Series #8 on

Fri, March 10

with Maggie Marziale
Holiday Surprise Club on

Sat, March 11

with Amie Valentine
Project of Doom on

Sat, March 11

with Maggie Marziale


Please click here to review our Class Policies in regards to cancellations. We require a 3-day notice to make any changes to registrations for classes, retreats, and longarm rentals.



Get those quilts finished! We have openings coming up in March for renters who have graduated from our Handi Quilter University class!
Yellow dates, with a mentor:
Tues, March 7
Thur,

March 16


Green dates, without a mentor:


Wed, March 8


Fri, March 10
Sat, March 11
Mon,

March 13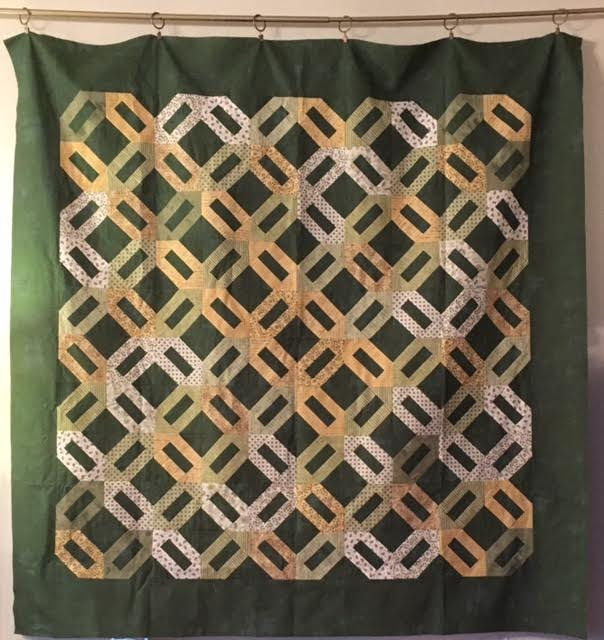 March's Quilt of the Month is "Links!" The quilt is 64.5 inches square, and we chose a soft green and yellow color palette for our sample. Moda has provided two other color options below, in order to get your creative juices flowing! For those in our QOM program, the pattern is only $1 throughout the month of March! You must pick these up in person, and no one can sign for someone else's pattern. You decide if you want just the pattern, or if you'd like to have the kit this month. Not a member of our QOM program yet? YES, you can still join in the fun! Ask any Little Shop Staff Member for all the details! And, we have a special for those early birds who registered in January! You have the option of getting this month's kit (with the fabrics we used in our sample) for 20% off! The regular price of the Links kit is $89.99, but your early bird discount makes it only $71.99!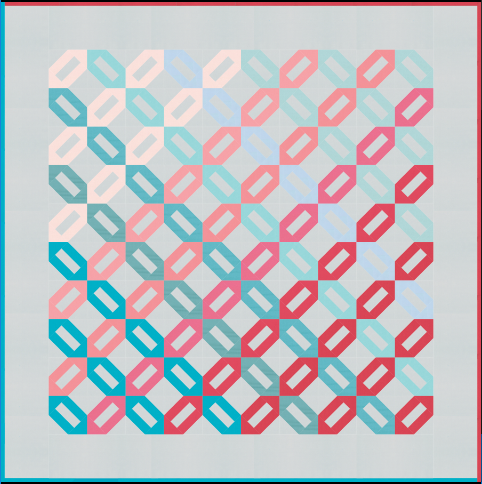 Little Shop Retreats are SEW much fun! Join us for a Day Retreat on a

Wednesday

for 10 hours of quilting, eating, and laughing. Day Retreats are $40, and include lunch, a tasty afternoon snack, dinner, and a surprise gift! Our Mini Retreats are just as much fun, but with half the calories! (No dinner is included with the Mini Retreats.) Make plans to spend the day at The Little Shop with your Quilty Friends! Call 937-384-0804 to register!
Day Retreats $40 each:


Wed, May 10


Mini Retreats $30 each:


Fri, March 24


Fri,

April 28




We can ship a bit of The Little Shop right to you! We are adding new products each week to our online webstore! Fabrics and patterns, books and notions can be delivered right to your doorstep, and you can even shop in your jammies! This week, we are starting to add some of our Clearance Corner to the website! Click here to get started!
---